TAHOE
2025 Chevy Tahoe: What to Expect from the Future of Full-Size SUVs
2025 Chevy Tahoe
As we approach the mid-cycle refresh of the fifth-generation Chevrolet Tahoe, it's time to look ahead and explore what the future holds for this iconic full-size SUV.
With the 2024 model year expected to bring significant updates, the 2025 Chevy Tahoe is poised to continue its legacy as a versatile, spacious, and powerful family vehicle.
2025 Chevy Tahoe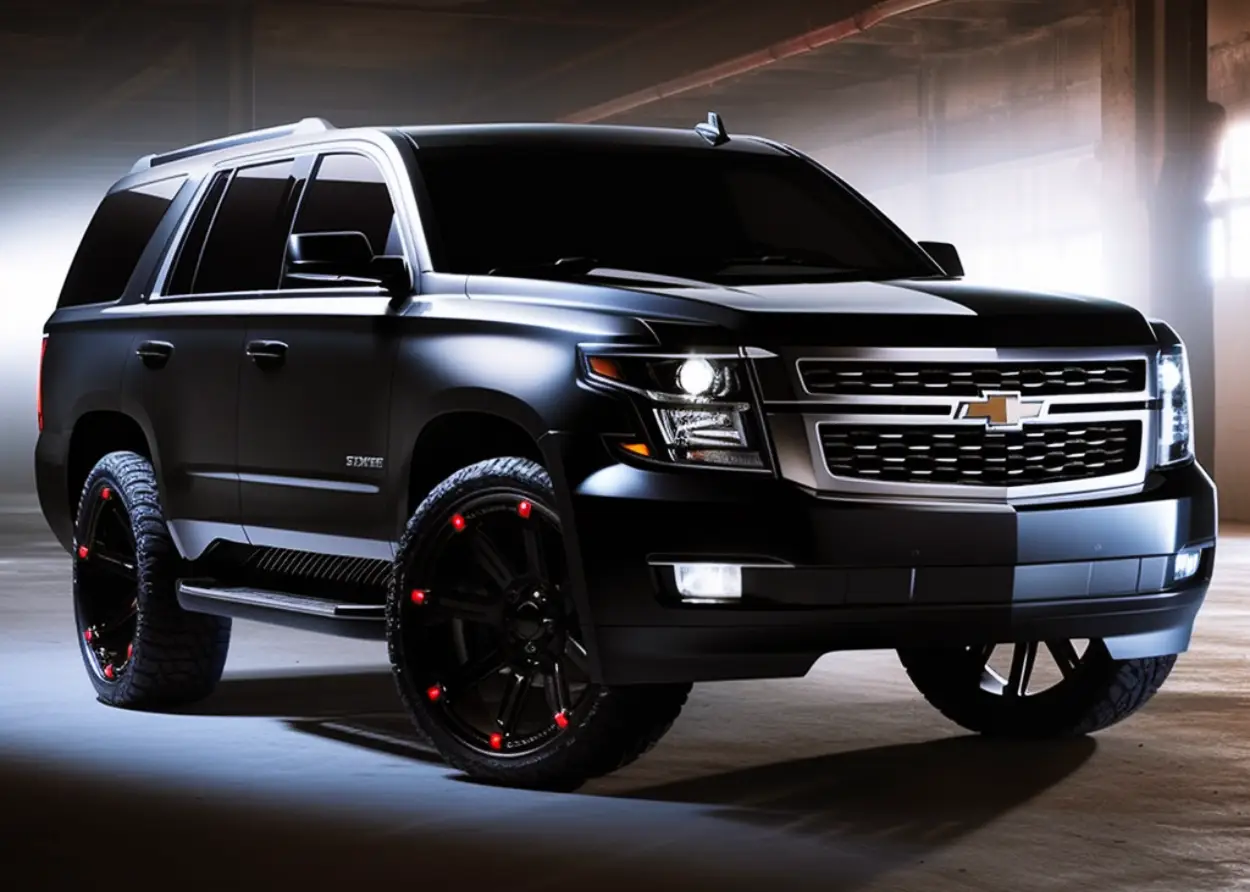 The 2024 Tahoe is set to receive a mid-cycle refresh, meaning that the 2025 model will likely build on these updates and refinements.
While specific details about the 2025 Tahoe aren't available yet, we can make some guesses based on expected changes to the 2024 model year and current trends in the auto industry.
Chevy Tahoe Redesign
The Chevy Tahoe has always been a popular full-size SUV known for its powerful engine, spacious interior, and rugged exterior.
In 2025, I expect the Chevy Tahoe to continue to have a bold, muscular exterior design with sharp lines and an aggressive front grille.
However, as electric vehicles become more common, it is possible that the 2025 Chevy Tahoe may have a slimmer and more aerodynamic body to improve its efficiency.
Lightweight materials such as carbon fiber can also improve fuel economy and performance.
I also anticipate that the 2025 Chevy Tahoe will have modern features, such as an advanced LED lighting system, slimmer body panels, and a more angular rear design to complement the front grille.
Exterior and Interior Design
The 2024 Tahoe is expected to feature a new two-level lighting setup for the front end, with drive lights and turn signals mounted high on the fascia and headlights positioned lower. This design could carry over into the 2025 model, giving the Tahoe a distinctive, modern appearance.
Inside, the 2024 Tahoe is rumored to have an updated center-stack infotainment screen with larger dimensions and a floating display.
The instrument cluster can also be revised, featuring a thinner, tucked-away screen reminiscent of the fifth-generation Cadillac Escalade.
These interior updates can continue to evolve in the 2025 model, giving drivers a more refined and technologically advanced cabin experience.
Engine and Performance
The 2023 Tahoe offers three engine options: a 5.3L V8 L84 naturally aspirated petrol engine, a 6.2L V8 L87 naturally aspirated petrol engine, and a 3.0L I6 LM2 Duramax turbodiesel.
It's possible that the 2025 Tahoe will continue to offer this powertrain, with potential updates to improve efficiency and performance.
As the auto industry moves toward electrification, it's also possible the 2025 Tahoe could introduce hybrid or fully electric powertrain options.
This will align with General Motors' commitment to an all-electric future and help the Tahoe remain competitive in a rapidly changing market.
Safety and Driver Assistance Features
The Tahoe has always been known for its robust list of standard driver assistance features, and we can expect this trend to continue in 2025 models.
The Tahoe currently offers standard front collision warning, automatic emergency braking, lane departure warning, and lane-keeping assistance.
Additionally, the GM Super Cruise hands-free driving feature is available as an option on the Premier and High Country trim levels.
The 2025 Tahoe will likely build on these features, incorporating more advanced safety and driver assistance technologies.
While specific details about the 2025 Chevrolet Tahoe aren't yet available, we can expect this full-size SUV to continue its legacy of versatility, spaciousness, and power.
With updates to its exterior and interior design, potential powertrain advancements, and continued focus on safety and driver assistance features, the 2025 Tahoe is poised to remain a top choice for families looking for a capable and comfortable vehicle.